Model room glass candle holder wind lamp Product
Every glass vase is made of high quality hand-blown glass. We have glass vases in all sorts of colors, sizes, and shapes. We've got apothecary jars, geometric terrarium vases, hurricane vases, and an endless series of cylinder vases of almost every size imaginable. Hualian Glassware Manufacturers - the best choice for custom glass vase
Golden simple and elegant model room glass candle holder wind lamp.
Function: pair of cup candles, color: rose gold candle holder candle holder, craft: exquisite romantic Glass candle holder
Use: home decoration, material: metal, packaging: wedding carton center decoration home, application: candle and candle holder candle Christmas candle holder decoration
Chinese manufacturers are selling vases at the lowest prices. The vase can be used for home decoration, restaurant decoration, flower shop decoration, office decoration, etc. It decorates our home. We have all kinds of vases, and Glass vases can be customized. Welcome to visit this website for detailed information.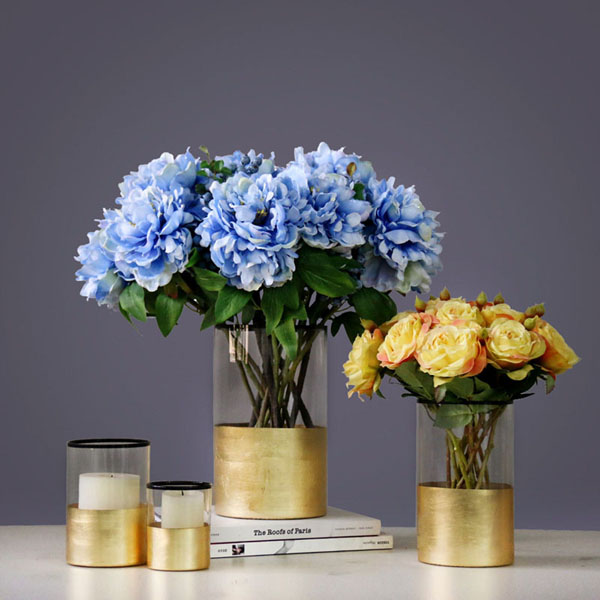 Fast Free Quotes