Glass vase, decoration, living room, flower arrangement, decoration, furnishings Product
Every glass vase is made of high quality hand-blown glass. We have glass vases in all sorts of colors, sizes, and shapes. We've got apothecary jars, geometric terrarium vases, hurricane vases, and an endless series of cylinder vases of almost every size imaginable. Hualian Glassware Manufacturers - the best choice for custom glass vase
Glass vase, nordic light luxury style decoration, living room flower arrangement decoration decoration.
★Suitable for different spaces
★ Coffee table, dining table, desk
★ Round mouth bottle mouth, smooth hand without hurting hands, thick bottom, more stable placement
Hualian Glass is a professional manufacturer and wholesaler of high-quality glass vases. Choose your favorite glass vases from our website. There are various types of vases, and customization is welcome.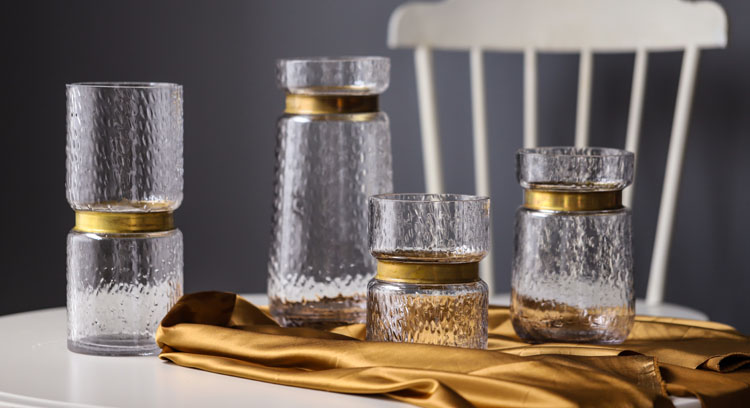 Fast Free Quotes