glass vase5990S Product
Every glass vase is made of high quality hand-blown glass. We have glass vases in all sorts of colors, sizes, and shapes. We've got apothecary jars, geometric terrarium vases, hurricane vases, and an endless series of cylinder vases of almost every size imaginable. Hualian Glassware Manufacturers - the best choice for custom glass vase
Electroplating silver Nordic INS wind glass vase model room flower arrangement flower home soft decoration.
The vases are medium in size and widely used. They can be used for flower, dried flowers, artificial flowers, branches, dry branches, etc. They are elegant and suitable for families, tea rooms and hotels. Handmade, with a natural simplicity.
We provide high-quality glass bottles that can be used for many purposes. Browse our website to find hundreds of glass, plastic and metal containers of different colors, shapes and sizes.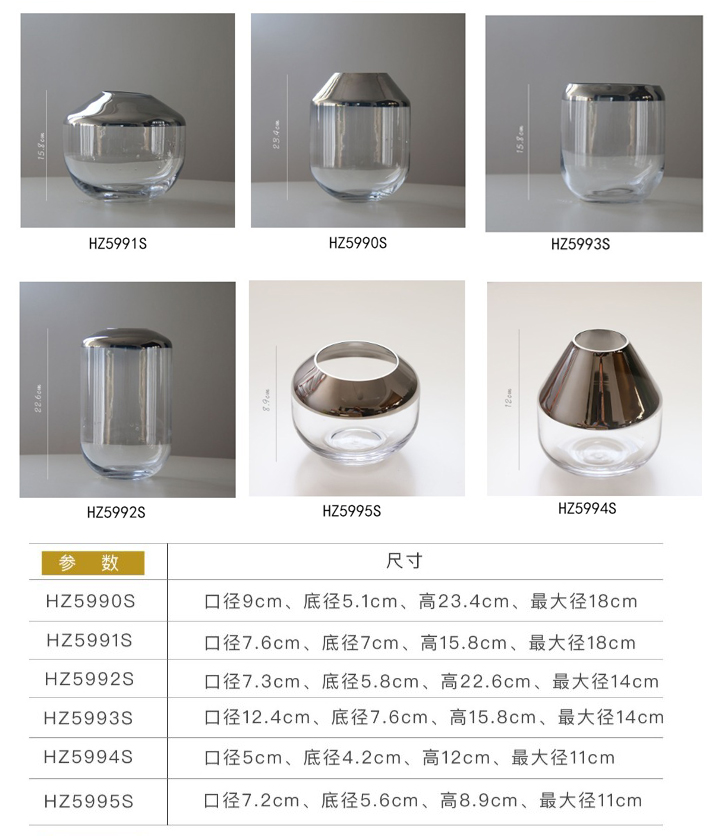 Fast Free Quotes