glass vase Product
Every glass vase is made of high quality hand-blown glass. We have glass vases in all sorts of colors, sizes, and shapes. We've got apothecary jars, geometric terrarium vases, hurricane vases, and an endless series of cylinder vases of almost every size imaginable. Hualian Glassware Manufacturers - the best choice for custom glass vase
ins net red light luxury Glass vase bamboo joint can be salt can be sweet nordic home decorations living room soft furnishings.
This simple and elegant glass vase design can add depth to any living space and setting.
This exquisite glass vase is hand-made by skilled craftsmen, showing personality
Each vase has unique soft lines and multi-layer swirl patterns that can add depth and layering to any setting
The design near the top of the vase makes a single flower or flower arrangement stand out.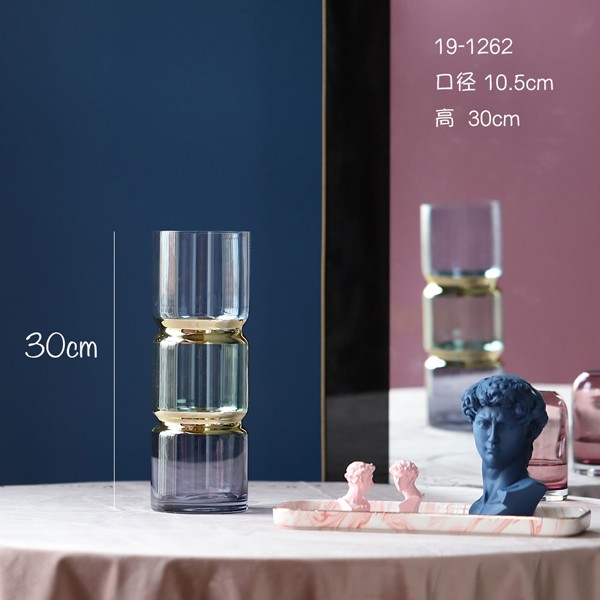 Fast Free Quotes