Vertical edged glass vase soft decoration Product
Every glass vase is made of high quality hand-blown glass. We have glass vases in all sorts of colors, sizes, and shapes. We've got apothecary jars, geometric terrarium vases, hurricane vases, and an endless series of cylinder vases of almost every size imaginable. Hualian Glassware Manufacturers - the best choice for custom glass vase
Vertical ridged Glass vase decoration fresh flower flower arrangement creative living room table soft decoration hydroponic flower device.
trendy style
High-quality glass material
Superb processing technology
Strong sense of geometric vision
Available in multiple colors
Hualian provide a variety of glass vases for you to choose from, and we can guarantee that you can meet all your product requirements. Leave us a message immediately and let us work together to elevate your business to a new level!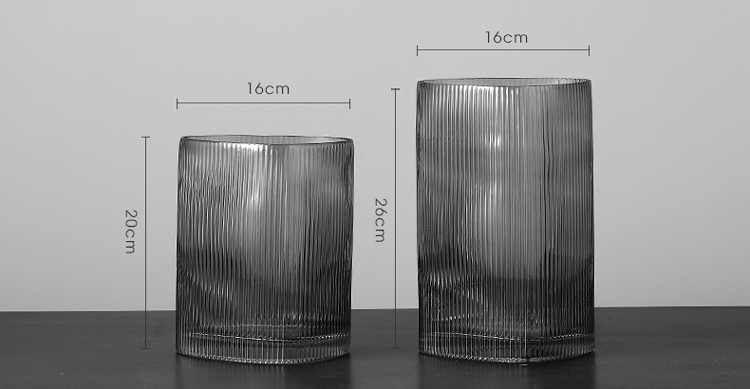 Fast Free Quotes