New Chinese style Nordic style glass vase Product
Every glass vase is made of high quality hand-blown glass. We have glass vases in all sorts of colors, sizes, and shapes. We've got apothecary jars, geometric terrarium vases, hurricane vases, and an endless series of cylinder vases of almost every size imaginable. Hualian Glassware Manufacturers - the best choice for custom glass vase
INS style light luxury style New Chinese Nordic style glass vase model room living room flower arrangement flower home soft decoration.
Details determine quality, and the same shape has different qualities.
Good craftsmanship does not fade, the bottle mouth is round and smooth, the color transition is natural, and it refuses to fade.
Unusual transparent texture, high-quality glass, visible light transmittance.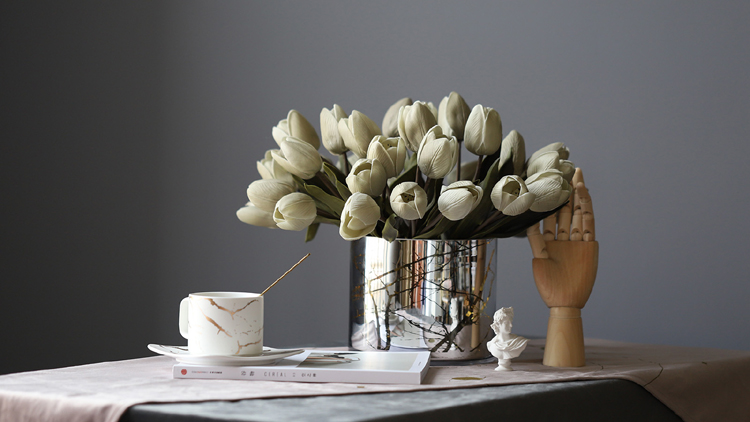 Fast Free Quotes