Geometric thickened glass vase-603 Product
Every glass vase is made of high quality hand-blown glass. We have glass vases in all sorts of colors, sizes, and shapes. We've got apothecary jars, geometric terrarium vases, hurricane vases, and an endless series of cylinder vases of almost every size imaginable. Hualian Glassware Manufacturers - the best choice for custom glass vase
Modern simple and colorful meteorite geometric thickened Glass vase model flower arrangement flower home soft decoration.
Fine craftsmanship of this handicrafts, modeling design generous, very suitable for home decoration.
Vase is the best choice for home decoration, vases filled with flowers will be very beautiful.
Pure handmade, excellence, and strive to fine, every detail can be seen that our careful.
Exquisite decoration: This charming vase is very suitable for home office decoration, dinner parties, center decorations, artificial flower arrangements, festivals, wedding planning and other special occasions.
Hualian Glass is a professional manufacturer and wholesaler of high-quality glass vases. Choose your favorite glass vases from our website. There are various types of vases, and customization is welcome.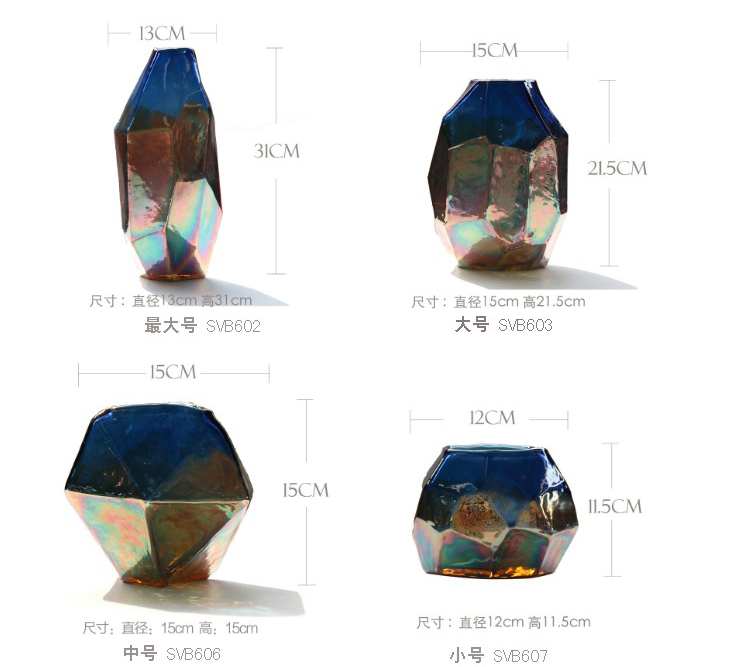 Fast Free Quotes