Creative Contrasting Color Glass Vase Product
Every glass vase is made of high quality hand-blown glass. We have glass vases in all sorts of colors, sizes, and shapes. We've got apothecary jars, geometric terrarium vases, hurricane vases, and an endless series of cylinder vases of almost every size imaginable. Hualian Glassware Manufacturers - the best choice for custom glass vase
Creative Contrasting Color Glass vase decoration Floral Designer Model Room Dining Table Exhibition Hall Soft Decoration Decoration.
The simple design vase is very suitable for bouquets of fresh flower arrangements, branch flowers, and orchids. It can also be matched with flower pots, vase fillers, pearls, gems, pineapple, silk, dried flowers or artificial flowers.
It is not only a gift for family or friends, but also a gift for your lovely plants. Suitable for Christmas, Thanksgiving, wedding, housewarming, holiday, mother's day, birthday, anniversary.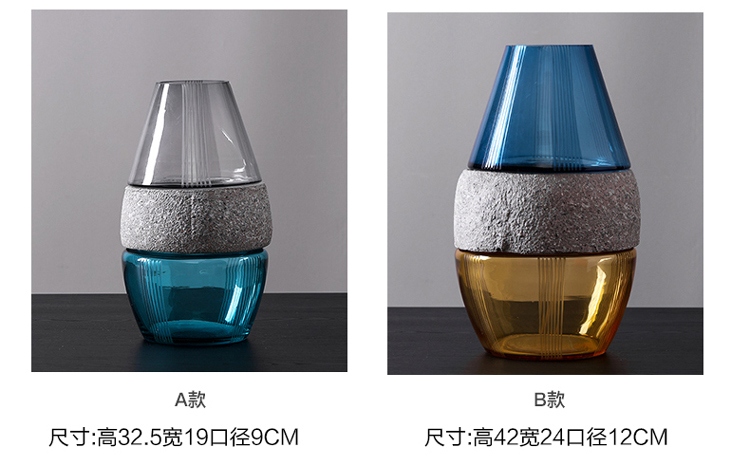 Fast Free Quotes